Do you find it more difficult to make friends since you become a adult? Then, you are in the right place. We will give you a list of social media apps to make friends. Using creative videos you'll have a high chance of finding a lifelong friend.
The applications below will give you a chance to meet people based on shared interests and find like-minded friends.
Here are 5 apps to make new friends
1. UNBLND
UNBLND is a global social network that connects strangers, turning them into a authentic group of friends. You can get in touch with like-minded people based on your interests and hobbies. You get to know real people, un-blind their profile and make plans together! Are you wondering what makes this social media app different from others? Firstly, no profile picture is visible. No filtered photos or creative video, you are anonymous. People look for friends based on shared interests and their preferences. Within the UNBLND app fancy pictures, likes and popularity are useless. It's only your true self that matters. Secondly, you cannot search for any users or groups yourself. The sophisticated algorithm will automatically suggest interest groups for you. The approach of UNBLND is as personalised and as thoughtful as possible.
You can download it on Apple Store and Google Play.
2. Meetup
Meetup is not a dating site but designed to introduce people with a shared interest, making Meetup is one of the most effective apps for adults making new friends. Once you can find groups of people with a common interest you can join their scheduled event. You can also make plans yourself with them to go to events, movies, parties, etc. In addition, the social media platform has an integrated messenger that you can use to keep in touch with your friends at the click of a button.
You can download it on Apple Store and Google Play.
3. We 3
We3 is another great social media app that has a different concept that also brings like-minded people in your area together. According to We3, "three" is an optimal number of people who have the greatest chances of creating a lasting friendship. To be matched, you have to quiz yourself. Deciding whether you agree, disagree, or stay neutral on each flash card shown. Based on your answers, We3 places you into a trio of people who have the highest compatibilities. The matching process considers more than 150 factors and allows you to track and manage all your shared traits and mutual interests. Another interesting fact is that all group members must have the same gender. Here you can enjoy your group chats of 3 and find your future lifelong friend.
You can download it on Apple Store and Google Play.
4. Vingle
Vingle is more of a community-based social media app where they bring people with common interests together. After creating your account, you can search for the people according to your interests into the search section. Allowing you to follow people who love what you love. You are able to share anything from a simple question to long post. Uploads photos or a short video production.
You can download Vingle for free on Apple Store and Google Play.
5. Patook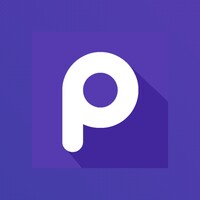 Patook is yet another popular social app that helps you to find like-minded friends. Your matches are based on a points system. Basically, after creating your account, you are asked to rank different traits such as interests, languages, values, the range of age, etc. on your preference. Then you will be matched with those who accumulated the most points based on the traits that you ranked. It also offers you public discussion boards and feature (known as "beacons,") that allows its users to schedule meet-ups and simply share their thoughts.
You can download it for free on Apple Store and Google Play.
About Our Video Marketing Agency
Modus Film is a video production company based in Kent and London. Our services are nationwide and our video marketing agency can help you make some ground breaking content. If you want to discuss this further contact us or better yet see how video marketing can transform your current marketing mix. We are now fully PPE compliant. Plus we carry on working!
Do You Need to Talk to a Marketing Expert?
As video marketing experts we are specialists in all forms of video marketing. Here at Modus Film, we have completed many projects for our clients that have required us to define a digital strategy with really great results. If you want to speak to a specialist email [email protected] or call us on 01233 273 273.
We are still an active creative marketing agency. Video production company London, Video production agency Kent.