With the current global supply chain problems coupled with fuel and driver shortages, some retailers are opting to drop their festive corporate video production earlier than they might have done in the past. For others, an early kick-off was always part of the strategy for Christmas 2021 after last year's lockdown. Here where you can find the latest festive creative video productions.

Morrisons
Christmas evokes images of a happy Santa working hard in his snowy grotto making wonderful toys to be delivered around the world. Morrisons however wants to highlight some other heroes of the season – farmers.
The TV advert tells a tale of Farmer Christmas who works "all year too" in order to deliver a delicious feast to tables all over the country.
As British farming's single biggest customer, Morrisons has chosen to hero farmers in it's video marketing production as a way of thanking them for all the work they do.
Tesco
Tesco's Christmas video marketing advert celebrates that Christmas is officially back after the disappointment of last year. Proving nothing will get in the way of the nation enjoying the festive season this year.
With the uplifting anthem 'Don't Stop Me Now', the ad opens outside of a Tesco store with a lady determined not to let anything stop her from Christmas dinner with her family.
Sainsbuary's
In 2021 Sainsbury's holiday corporate video production is encouraging us all to make it 'A Christmas to Savour.' The video marketing production features some instantly recognizable voices.
As the video commences, we hear the soulful sound of the Etta James classic hit At Last while the camera pans around a bustling room showcasing a whirlwind of merriment and activities.
SuperValu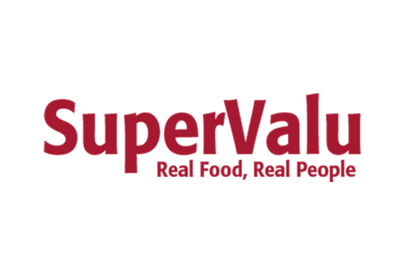 With the festive season in full swing, Irish supermarket chain SuperValu has launched a new Christmas campaign via TBWA\Dublin, that's sure to deliver the warm and fuzzy feels.
The 'Share the Magic' campaign has debuted a heart-warming 90-second TVC that explores themes of recovery and optimism after a difficult few years.
'Share the Magic' tells the story of a girl called Aoife, who wakes up one morning to a strange noise. Accompanied by her parents, she hurries outside to find an injured wild deer in her back garden. For Aoife though, this is no ordinary deer, and she quickly makes it her mission to help her new friend get back to its feet.
Aldi
This year ALDI Australia's Christmas video marketing production campaign via BMF is encouraging people to go big this year.
2021 has been a tough year, again. we have all been have been separated from families, again. In lockdowns, again. Waiting for the "new normal", again. Turns out, 2021 wasn't what we all wished for at all. But we are back, coming out from hibernation, just in time for Christmas hopefully.
ALDI wants everyone to have the Christmas they deserve. A completely overcooked Christmas. From birds inside birds, to ridiculously low-priced French Champagne and award-winning joints, ALDI corporate video production is proving that you simply can't over do Christmas this year, and deserve it at the best possible prices.
Apple
This year Apple is making it's holiday corporate video production cinematic, through shot entirely on the new iPhone 13 Pro via TBWA\Media Arts Lab.
Set to the tune of "You and I" by Valerie June, the story follows a little girl who tries to preserve the magic of the holidays all year. Then when her snowman begins to melt outside at the change of season, she stores him in her family's freezer to protect him from the changing weather, while checking on him through the year. When winter finally comes around again, her family helps bring the snowman outside. Just as they plant him in front of their home, a kid on a bike accidentally pulverizes the poor snowman to powder. When we think all is lost, her family rallies around her to scoop up the pieces and rebuild him, keeping the holiday spirit alive.
Amazon
The video marketing production Amazon has this Christmas, kick starts with the angelic voice of Adele. Helping to promote the kindness of strangers amid the annual consumer frenzy.
Amazons global campaign shares a story of a young woman forming a new friendship with her neighbour. Attempting to resume a normal life following recent struggles.
Valuing kindness over any material gift. The video production highlights how it is the people around us who make Christmas truly special.
Myer
Myer has launched a unique and energetic campaign translating "vague" and "confusing" responses to those simple questions of, "what would you like for Christmas?" into a shoppable list of the perfect gifts.
From the most difficult and undoubtedly discerning people who respond with answers like, 'I'm not really sure, surprise me' or 'no pressure, whatever, I'm easy…', to those who know exactly what they want, Myer is offering the perfect gift for all.
Lidl
Indeed Lidl aired its creative video production, giving customers a glimpse of what a Christmas of the future might look like.
The video production starts in the present day. A family sitting down for a traditional Christmas lunch with all the trimmings, showcasing Lidal's delicious festive food. Lidl's corporate video then goes into another scene of the same group at the Christmas table, this time set decades in the future, complete with a cutting edge turkey-carving laser.
The next iteration shows the same family still enjoying Lidl's festive fare at 'Lidl' prices. The festive video marketing production outlines that even when 'we're carving turkeys with lasers, we'll always be Lidl on price'. Demonstrating it's commitment to quality and value no matter what the future looks like.
TK Maxx
The festive and creative video production TK Maxx have released features a musical performance that is bound to get you right into the Christmas spirit.
The theme "Christmas to the Maxx", encourages everyone to go big this festive season. While sharing a story of young boy called Laurie giving the performance of the night thanks to a special early gift.
Asda
"Make Christmas spectacular with Asda". Watch as a family manoeuvre through their big Christmas season moments on ice skates in Asda's festive spot.
The creative video production was choreographed by Dancing on Ice associate creative director Daniel Whiston.
Disney
Thus market production bears all of the hallmarks of a short by Disney's Pixar, just like its predecessor "Lola", "Stepdad" takes viewer's on a journey of ups and downs. Which is heightened by the realistic animation and lovable characters in this festive video production.
Centred on the power of storytelling to inspire the magic of imagination, created by reading together. "Stepdad" features the return of Lola's granddaughter, Nicole, and her two children Max and Ella, as new stepdad Mike moves into their family home.
Sports Direct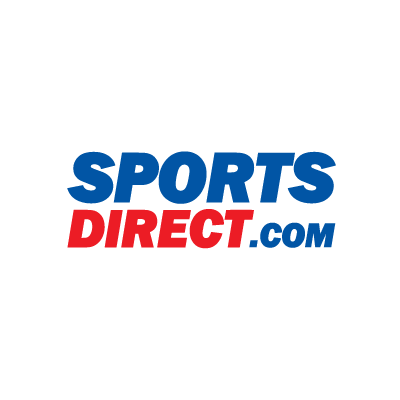 Jack Grealish, Emma Raducanu and Jessica Ennis-Hill are clearly all featured in Sports Direct festive video marketing production.
The creative video production "Go all out this Christmas" is a high-energy call to action for Britain to get off the sofa. Because "it's snowing" they all get outside enjoying varies different sports.
Boots
For the creative video production "Bags of Joy" stars Jenna Coleman in the titular role of Joy.
Boots festive marketing production was created by WPP's specialist, with direction by Academy Award-winning Tom Hooper. Clearly the soundtrack was by Academy Award-winning composer Rachel Portman OBE.
M&S Food
Percy Pig has been put into the spotlight in M&S Food marketing production. Animated and voiced by actor Tom Holland. With a scene akin to Night at the Museum. The film sees Percy Pig accidentally brought to life foar the first time by the Christmas fairy, Dawn French.
Selfridges
Lastly in this blog Selfridges is getting shoppers ready for the 'Christmas of Dreams'. An enchanted short film.
The festive campaign blends a range of creative references, from Busby Berkeley's 1930s golden age Hollywood to classic 1950s technicolor film musicals.
Characters in the slightly surreal film were brought to life alongside British actress and singer Jane Horrocks.
The digital campaign is supported by in-store launches in London, Birmingham and Manchester, and on selfridges.com.
About Our Video Marketing Agency
Modus Film is a video production company based in Kent and London. Our services are nationwide and our video marketing agency can help you make some ground breaking content. If you want to discuss this further contact us or better yet see how video marketing can transform your current marketing mix. We are now fully PPE compliant. Plus we carry on working!
Do You Need to Talk to a Marketing Expert?
As video marketing experts we are specialists in all forms of video marketing. Here at Modus Film, we have completed many projects for our clients that have required us to define a digital strategy with really great results. If you want to speak to a specialist email [email protected] or call us on 01233 273 273.
We are still an active video marketing agency. Video production company London, Video production agency Kent.