Have you ever wonder how social media stars launched their empires? Below, we looked at wide range of people to find out what the daily grind of #influencing is really like that video production companies would be quite impressed.
Shallon Lester
As a full-time YouTuber, Shallon Lester recently relocated to Montana after a decade in New York City. The published author has over 500,000 followers and 70 million video views. After making a viral video series, she began to realize this might be a career. She wasn't quite ready to quit her job.
"So I created my own channel focusing on dating advice videos for girls and uploaded twice a month," she said.
In 2019, she filmed a short video production titled "How To Spot A Liar" about Jordyn Woods, Khloé Kardashian and Tristan Thompson's love triangle. "I realized my niche was taking pop culture news and turning it into something from which we can learn," ."Two months later, Lester became a full-time YouTuber and hasn't looked back.
"I have to make sure I have other products and platforms like TikTok and Instagram, etc.," she said. "I have what I call a 'business octopus' with 'tentacles' that include books, a podcast, consulting service, trips and retreats, a clothing line, jewellery collaborations."
Lester cautions that social media in and of itself isn't really monetizable. "They don't run ads the way YouTube does. You could have 10 million followers on those platforms, and you're not going to make a dime," she said.
David Payette
David Payette is one-half of David from the Payette Forward YouTube channel, which has collected roughly 878,000 subscribers just since 2015. He described his journey to a full-time YouTuber as "circuitous and challenging," he couldn't have done it without David Lynch. Payette had been working at the Apple Store before he quit his job, with the intention of starting a business. He wrote a blog post called "Why Does My iPhone Battery Die So Fast? Here's The Fix!"
Within six months, 5 million people had read the post — the only one he had ever written. "Three months later, I was living on Maui and writing easy-to-read iPhone help articles full-time," he said. "I started what grew into the largest iPhone help Facebook group later that year. I drew upon that audience to give my new channel a boost."
In 2016, Payette moved back to New York and met David Lynch now his YouTube co-host. "David had just graduated from college, had his own YouTube channel, and our interests aligned across the board. David became a full-time employee the next year," he said of his 27-year-old partner in crime.
The duo also makes money through purchases from Amazon affiliate links for headphones that they review. Occasionally, they also do brand partnerships, but Payette says they reject 99 percent of the offers they receive.
Stina Garbis
A psychic tarot reader and TikTok influencer based in Corvallis, Ore., Stina Garbis, 46. Garbis amassed some 203,000 followers on the social media video platform since August 2020. She had been a professional psychic for several years, growing her business through avenues like advertising on Yelp, people finding her locally through Google or word of mouth. "It's been a sleepy business for me," she said.
That is, until, "I have a client tell me about TikTok and how she was seeing conflicting tarot readings on the app. Curious, I downloaded the app and was shocked to see how popular tarot is. So I upload a simple video that took a couple of minutes to make, and I am shocked to instantly get 2,500 views. I was instantly addicted and had my first viral video in a month, and my client list began increasing dramatically."
Samantina Zenon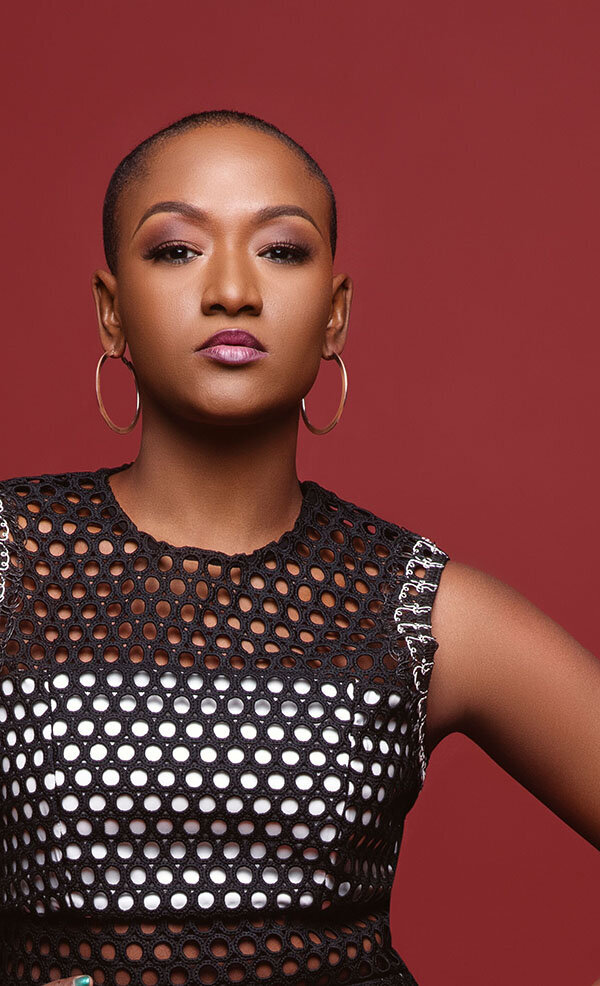 Actor, author and lifestyle content creator Samantina Zenon, 31, of Woodside, NY, has been at it on social media for the past five years, working with more than 500 international brands. She's most active on Instagram, where she post short video productions to around 33,000 followers.
"I originally started being a social media influencer as a way to build my brand," she said. "Over the years it has opened doors to many opportunities for me such as getting invited to exclusive events and New York Fashion Week and collaborating with many luxurious brands such as Yves Saint Laurent, Givenchy, Muggler and many more," Zenon said.
Christine Carter
Christine Carter, 35 has 80,000 social media followers across platforms and yet still maintains her day job as a goods marketing strategist. Unlike many influencers, she says her secret to success is that she didn't quit her full-time position.
"In fact, the unique reason why I have such a large following is that I'm an everyday mom just like my followers, working and juggling single parenthood at the same time," she said. "I decided to start advocating for working moms after becoming one, and having to pump breast milk in a bathroom stall because my employer had no mother's room," she said. "I wanted to use social media platforms to share with women their rights as a working parent, and help them through articles, tools and resources to understand that they could remain — and thrive — in the workforce."
Rachel Binder
Rachel Binder is proof you don't have to amass a giant following for a lucrative hustle. With some 8,300 Instagram followers and she's found that they engage enough to support all of her distribution direct-to-consumer. "I sell out of everything that I make," she said.
She combines a love of wine with her fragrance obsession to make dreamy scent scapes. "I extract fruit aromatics out of actual fruit without the use of synthetics," she said.
About Our Video Marketing Agency
Modus Film is a video production company based in Kent and London. Our services are nationwide and our video marketing agency can help you make some ground breaking content. If you want to discuss this further contact us or better yet see how video marketing can transform your current marketing mix. We are now fully PPE compliant. Plus we carry on working!
Do You Need to Talk to a Marketing Expert?
As video marketing experts we are specialists in all forms of video marketing. Here at Modus Film, we have completed many projects for our clients that have required us to define a digital strategy with really great results. If you want to speak to a specialist email [email protected] or call us on 01233 273 273.
We are still an active video marketing agency. Video production company London, Video production agency Kent.