Need some fresh music content in your life? Chuck these a follow! Presenting our list of the 10 best music blogs right now. Being a publisher ourselves, we love a spot of music journalism. Reading is one of life's great pleasures, and there are few finer places to do that than across the best corporate video production music blogs. Yet sadly it's a hard business to keep, and these blogs come and go like live music venues in Sydney. We've lost a few brothers and sisters since we last looked at the national blogosphere, but also gained a few new favourites. And as always, we're stoked to be in such delightful company.
Without further ado, here are the 10 best Australian music blogs to take you into the new year and beyond.
Stoney roads
An electronic music blog based in Sydney, Stoney Roads is your go-to for emerging producers and DJs across the house, techno, experimental electro and heaps more. These legends absolutely know how to pick a future crowd-pleaser.
Stoney Roads also aren't afraid to throw their weight into the political discourse when topics they care about are in the fore. They're huge advocates for pill testing, a healthy night-time economy and so much more… check them out here.
LNWY
A collaboration between the fine folks at St. Jerome's Laneway Festival and Melbourne digital/creative agency Bolster, LNWY are all about long-form features, conceptual video marketing agency content, and a gorgeous visual layout.
They're doing something different in the music publishing space, and it's absolutely refreshing. See LNWY for yourself here.
Pilerats
The scene in Perth can feel unreachable at times, a lively music community thriving in one of the world's most isolated locations. Nobody will argue with the strength of the city's musical output, and Pilerats are more tuned in than anyone.
Through regular reviews, premieres, interviews and features, Pilerats are constantly pinpointing the next big thing as well as speaking to musicians at the top of their game. To do a little reading, head over here.
The Interns
Interns are another discovery blog who, guaranteed, have heard your new favourite song before you. They're quickly jumping on new releases from the world's best pop artists every day, as well as highlighting some of Australia's finest new talent.
Their aesthetic is bright and colourful, a perfect match to the kind of music they love. Get amongst Interns right here.
Purple Sneakers
Another mainstay of the dance music scene, Purple Sneakers have been supporting local artists through their infamous parties and their blog for over a decade.
They run consistent features on the best and newest names in Aussie electronic music, they know what events you should be heading to, and they really, really know how to put on a show. Check Purple Sneakers out here.
AAA Backstage
Based in Fortitude Valley, the beating heart of music in Brisbane, AAA Backstage have been highlighting new Aussie talent and the country's best music events since 2010.
They especially kill it in the live category, consistently sending a team of talented photographers to the best gigs. See for yourself here.
Baked Goods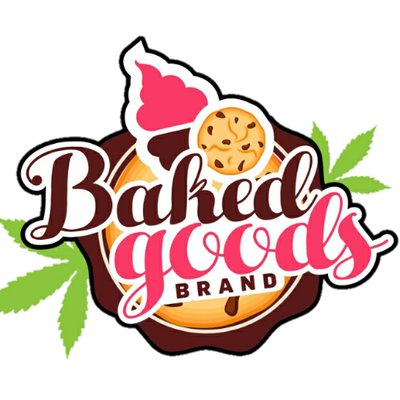 Almost everybody who follows emerging Aussie music would have seen a Baked Goods Live Session or two. They're consistently grabbing the hottest new acts and slotting them into these videos, where the production is totally slick to boot.
They also run video interviews with the best in the biz, plus the occasional writeup. Eat your Baked Goods right here.
Best Before
Another blog based in Sydney, Best Before is run by a group of local creatives who publish news, reviews, beautiful feature interviews and more. They're also on-ground at a huge amount of shows, from local gigs to massive festivals… so they're perfect for a visual fix.
Whether you're in or out of Sydney, they're definitely worth a suss. Check out Best Before here.
Weirdo Wasteland
A little off to the side from where most of these blogs sit is Weirdo Wasteland, a wonderful stream of Australia and New Zealand's underground, DIY and experimental releases.
Keeping an eye on which tracks they're premiering is like a direct link into the finest, wackiest minds of our local scene. If that's your jam, suss them out here.
Wild n Free
Straight outta Melbourne, Wild n Free is a newer music blog with a pretty mint palette when it comes to emerging music. It's a super genuine feed from a team who obviously are obsessed with everything they write, and that energy shines through.
Keep up to date with Wild n Free for new music, interviews and more. They're right here if you want to say hi.