There's no debate that TikTok (A video production app) has a hold on the world because it has over 1 billion active users (also known as videographers) and it's also filled with tons of amazing video marketing content creators.
In this blog post, we're sharing a list of the Top 10 TikTokers of 2022 who are based in the UK. Our list includes the most popular influencers on TikTok and doesn't include celebrities, thought leaders, and brands.
So to identify the top-ranked TikTok Influencers in the United Kingdom by Followers and Engagement Rate we used, an Influencer Marketing Platform. Here's a countdown to position number one, the top TikTokers in the United Kingdom with the largest number of followers.
1) Kyle Thomas
31.2M followers
Kyle Thomas is a British social media influencer who first rose to popularity on the video-sharing platform TikTok and since has grown to become one of the most popular creators in the UK. He often posts about his wide variety of rescue animals, as well as lip sync videos and comedy videos.
2) Mks Tomas
19M followers
He is famous for quickly creating eye-catching videos called Transition videos. Many people like the transitions he create in his videos which is very hard and time-consuming for a normal person to create.
3) Abby Roberts
17.4M followers
Abby Roberts is a popular TikTok beauty influencer. As per her interview with Insider, she is planning to move to Los Angeles to expand her business and to launch a YouTube beauty show. What a skilled videographer!
4) Jamil And Jamel Neffati
17M followers
Jamel & Jamil are famous twin brothers who got popular over Tik Tok (video production app). They are known for their amazing looks, cute smile, and got fame for posting comedy video clips, performing lip-syncs on TikTok. They have even earned the precious badges for being an ace TikTok comedian.
5) Shauni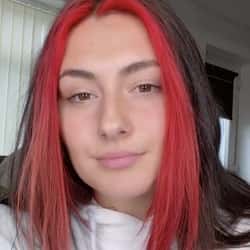 16.4M followers
She is a young and emerging star, who is just 21 years old. Her toy videos have received millions of views and she was promoting weight loss. Shauni also spreads body positivity over on her Instagram account. She is an influential videographer!
6) Jeremy Lynch
16.3M followers
The F2Freestylers, also known as The F2, are a British freestyle football duo comprising former amateur footballers Billy Wingrove and Jeremy Lynch. They are best known for their YouTube channel which has over 13 million subscribers.
Jeremy is a British football freestyle and he joined Billy Wingrove to run the popular F2Freestylers Ultimate Soccer Skills Channel on YouTube. One of his most popular comedic videos shows him recreating glitches from the video game FIFA in real life and he has made videos with some of the world's greatest soccer players, including Cristiano Ronaldo, Robinho, and Nani on TikTok.
7. Holly H
16.2M followers
It is said that Holly is the UK's biggest TikTok star. She has over 16M followers and videos amassing billions of views. Her approach to TikTok and social media is one that inspires a global audience of young fans. Which include the likes of Selena Gomez and Justin Bieber!
8) Joel M
16.1M followers
Magician and TikTok content creator who is recognized for sharing card tricks on his self-titled account. He began practicing magic at 6 years of age and would go on to perform in local restaurants because his videos have received more than 257 million likes on the platform.
9) Evie Meg
14.3M followers
Evie Meg is a famous Tik Tok star, YouTuber, and Social Media Influencer. She is immensely popular across the world. Evie Meg is successful despite suffering from Tourette Syndrome and she has been posting videos raising awareness about her condition. While filming her different tics, and how it affects her day-to-day life. Because her fans and other TikTokers with the same condition have praised her ability to laugh off awkward interactions and for her informative clips, she has grown to ignore any hate.
10) Rhia
13.7M followers
Rhia is an influencer featured by the likes of Nickelodeon and CBBC. Boasting 12m fans and making her hugely influential in the toy space. Having joined TikTok in 2017, she possesses the experience and creativity, and personality to deliver the insights brands need to win big on TikTok.
About Our Video Marketing Agency
Modus Film is a video production company based in Kent and London. Our services are nationwide and our video marketing agency can help you make some ground breaking content. If you want to discuss this further contact us or better yet see how video marketing can transform your current marketing mix. We are now fully PPE compliant. Plus we carry on working!
Do You Need to Talk to a Marketing Expert?
As video marketing experts we are specialists in all forms of video marketing. Here at Modus Film, we have completed many projects for our clients that have required us to define a digital strategy with really great results. If you want to speak to a specialist email [email protected] or call us on
01233 273 273.
Be part of our 2022 story. Video production company London, Video production agency Kent.