If your Instagram presence isn't quite as robust as you're hoping, it might be time to learn how to sharpen up your strategies for getting real, organic followers. The larger your audience grows, the more opportunities you have to engage with users and create unique experiences for them.
The organic distinction is important: sometimes brands take the easy way out when trying to get more followers.
Not to mention, the number on your following ultimately means nothing if it doesn't represent an engaged fan following. Start building your presence up the right way with these tips on getting more Instagram followers.
10 Ways to increase followers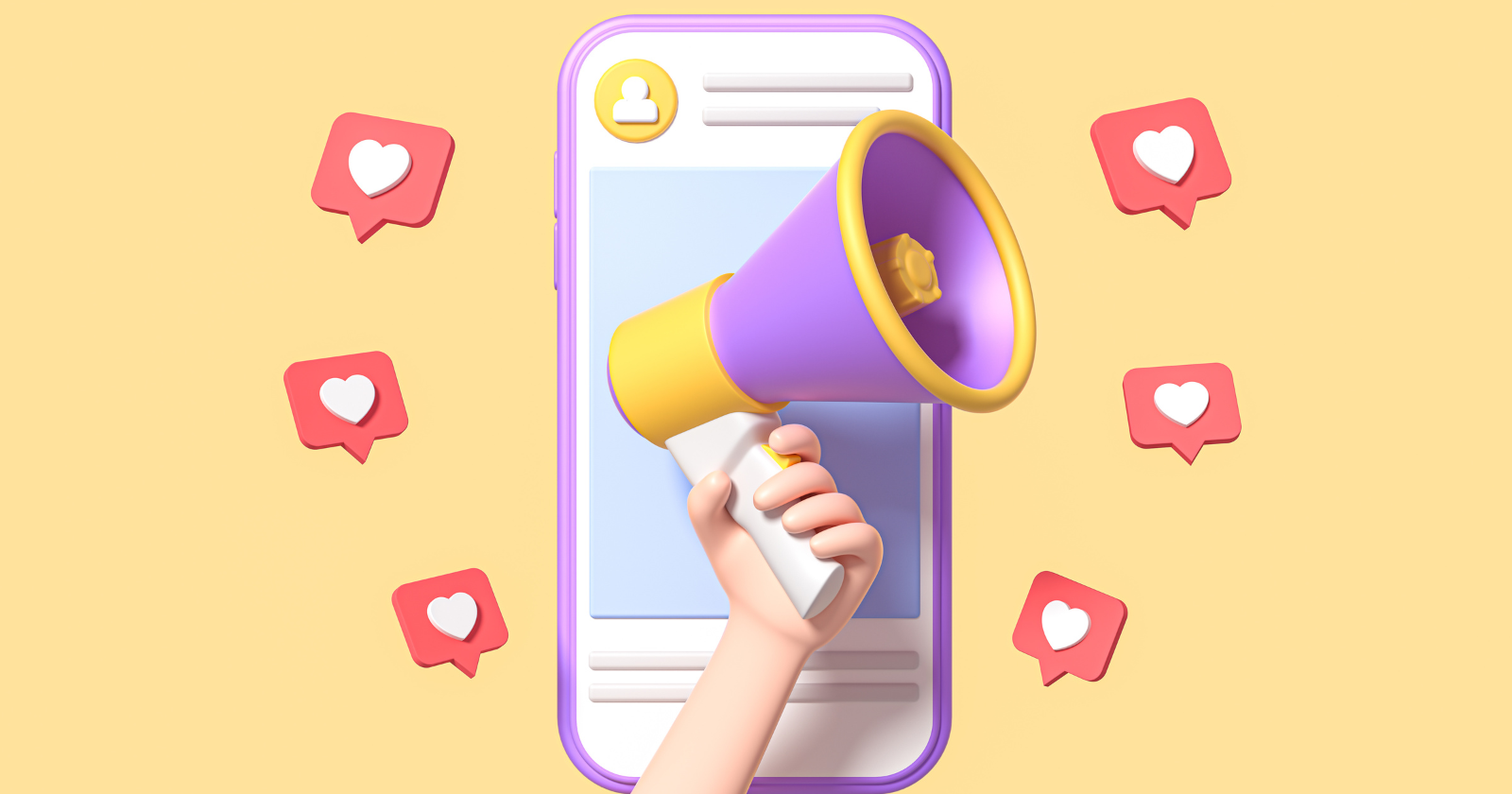 1. Optimize your Instagram account
Before you set out figuring out how to gain followers on Instagram, one of the most important steps is to have your account fully optimized. Think of your brand's Instagram bio as the "homepage" to your account.
Without a bio, image captions, a proper username or profile image, how will people know the account belongs to your brand? It might seem obvious, but on Instagram your bio and image help form the foundations of your brand identity. The link in your bio is your one spot to drive Instagram traffic to your site, so optimizing your account is essential.
If you're uncertain where to link, try marketing or product pages that relate to specific keywords, hashtags or campaigns on your Instagram account. Linking to your homepage is OK–but why not give users a cohesive experience when moving from your bio to a site? This has led to the popularity of IG link landing pages that host relevant links to the last few pieces of content mentioned on a brand's feed, and "link in bio" posts that help direct audiences to those links.
Additionally, keep your username as search-friendly as possible, which usually means sticking close to your actual brand name. If your business name is longer, shorten it to something your audience would recognize. Don't add numbers or special characters to your username, and if possible keep it in-line with other social media handles you already have.
2. Keep a consistent content calendar
As a marketer the worst thing you can do when trying to get followers on Instagram is to post content at random, haphazard times. If you're lucky enough to get users following you in the beginning, you don't want to make them forget they followed you in the first place.
To combat this, keep to a regular posting schedule. Typically, brands shouldn't post more than a few times a day to avoid spam, but whatever your cadence, keep it consistent. Approximately 200 million Instagram users log on daily, so to cast your net even wider, try publishing a few times throughout the entire day.
In fact, our very own research on the best times to post to Instagram pinpoints the top times to post for multiple industries, or you can follow our research of the best times across all topic areas below:
Sticking to a schedule will help you build a consistent experience for your followers and keep them in the know of your brand. But if you're wondering how you're going to remember to publish at these different times in the day, we've got you covered with Sprout's scheduling and optimal times features–read on for more details.
3. Schedule Instagram posts in advance
While the Instagram algorithm has changed to show users more content they like, posting at the right times can still give your posts more visibility by increasing the overall engagement they receive.
There's a lot your brand can do to raise visibility, and now with Sprout Social, scheduling Instagram content is one of them. With our newest tools, we can help your brand schedule content through an easy process.
By scheduling content in advance, your entire team can see campaigns and schedules more efficiently. It's always smart to build out content in advance and with our Instagram scheduling tools, you can reach your audience and maintain a consistent flow of content at the same time.
You can also use Sprout's patented ViralPost feature and let us do the work for you. ViralPost analyzes your own account's engagement history and identifies the optimal times for you to post algorithmically.
Perfect your Instagram content plan with Sprout Social
In addition to scheduling a complete picture of your Instagram content calendar, Sprout offers even more features to perfect your brand's feed.
Share IG-approved visuals with your team using our Asset Library, or test out our grid preview feature to make sure every aspect of your presence is true to your brand style.
Get a hands-on look at these features and more with a 30-day free trial of Sprout.
4. Get partners and brand advocates to post your content
As a marketer when you're learning how to get more Instagram followers, it's important to know the value of your audience. The larger your follower count grows (organically), the more buyers and interested customers you will have.
The best way to get customers to follow you is to get in front of them and be present. It's critical to be present on your own Instagram as well as others. Try sponsoring user-generated content to get your brand in customers' feeds. You can also hold Instagram contests to get your brand
Another way is to get your handle in front of a much larger audience. Try to work with larger Instagram accounts in your industry, like notable influencers in your space, to share your content to their audience.
Just make sure you're providing something of value. The last thing you want to do is seem too salesy. Find marketing collaborations and co-marketing plans with other businesses to build your Instagram audience.
5. Avoid fake Instagram followers
There's a huge difference between an Instagram account having fake and legitimate followers. It might seem tempting to simply purchase Instagram followers, but the backlash outweighs the perks of organic follower growth.
Real people have the ability to share, like, comment and engage with your Instagram posts. Additionally, these users enjoy when there's someone on the other side responding.
For example, Lush Cosmetics takes the time to answer various product questions, which results in users coming back, following or possibly sharing with others. These interactions will always have more value than a set of inactive followers.
6. Showcase your Instagram everywhere
How are people going to find an account unless you promote your Instagram? Make sure your Instagram account is listed with your website and other social networks.
Creating visibility and awareness is one of the best ways to get discovered. If you truly want to get more Instagram followers, let people know where to find you. You could add social media buttons to your website and blog to help promote social shares across all your networks as well as show people where to find you on Instagram.
Another great idea is to cross promote across your social media accounts. The Museum of Modern Art regularly spreads awareness about its Instagram through Twitter. You can easily leverage your other social networks to direct users to your Instagram.
However, make sure that you're not just asking for a follow. Instead you should try to promote unique content on your Instagram so users have a reason to follow you there. Fortunately, with Instagram adding a ton of new content and video features like Stories, IGTV and Reels, you have a great opportunity to build followers through creative content.
7. Post content followers want
While this is easier said than done, it's smart to learn what content your followers want to see. You'll quickly find on Instagram that some content performs better than others. This is why testing is so important.
Whether it's filters, captions, content types or post times, the smallest detail can make all the difference. Keep your ear to the ground with new Instagram trends so you know you're posting popular content.
To take your analysis a step further, your brand should invest in Instagram analytics tools. This will make it easier to track, benchmark and analyze Instagram content across accounts.
You shouldn't directly copy your competitors, but it's smart to take notes on what they're doing or posting that drives engagement. A little competitive research can go a long way. You can use our Instagram Competitors report to get a look at what's working for other brands in your industry.
8. Get the conversation started
One of the best ways to make users aware of your Instagram is through conversation. According to the 2020 Sprout Social Index, consumers want to engage with visual-first content like photos (68%) and video (50%), followed by 30% who want to engage with text posts. Instagram is the perfect fit for this audience profile, pairing eye-catching visuals with captions that can be just as engaging when you perfect your Instagram caption copywriting skills.
People are continuing to use social media as their contact reference for brands, whether its for off-the-cuff questions and chat, serious customer care queries, or praise for their favorite brands and products. And for your business, you need to be supportive and communicative.
Try to respond to as many questions or comments as possible, because it could mean the difference between getting a new customer, follower or improving your relationship with your audience. Our Index research also showed 89% of consumers will buy from a brand after following on social, so it's important to secure the attention and loyalty needed to convert a visitor to your profile into a follower.
9. Find hashtags that convert
One of the most tried-and-true ways to get followers is through hashtags. For years hashtags have served as an essential tool for discovery and allowed us to extend our social reach. As a marketer, you want to build your community by gaining followers and hashtags provide just that.
You have to find hashtags that people in your target audience are more likely to check. If a relevant connection is made, these users will be more likely to follow your account. Unique, branded hashtags are one way to group posts around hyper-relevant content to your brand and campaigns.
Understanding how your hashtags perform on Instagram is also just as critical to using the. With Sprout Social's hashtag analytics tools, you have access to hashtag performance and usage data to see what's working best.
Don't go blindly into the hashtag universe, know what you're tagging so you can build your following.
10. Make your followers happy
Last but not least, when you make your followers happy, you see the payoff in audience growth. We've given tips for brainstorming content, put them into practice in a way that feels real to your voice. In other words, avoid seeming needy, sales-driven or robotic.For many accounts, this means sprinkling in posts that are legitimately designed to bring a smile to followers' faces and build customer relationships. Don't forget to provide content to your followers as if they were friends on your personal feed: this might include posting memes, inspirational content, or just re-sharing interesting photos or artwork (all properly credited, of course) that can give your followers a little mental pick-up during the day.
About Our Video Marketing Agency
Modus Film is a video production company based in Kent and London. Our services are nationwide and our video marketing agency can help you make some ground breaking content. If you want to discuss this further contact us or better yet see how video marketing can transform your current marketing mix. We are now fully PPE compliant. Plus we carry on working!
Do You Need to Talk to a Marketing Expert?
As video marketing experts we are specialists in all forms of video marketing. Here at Modus Film, we have completed many projects for our clients that have required us to define a digital strategy with really great results. If you want to speak to a specialist email [email protected] or call us on 01233 273 273.
We are still an active creative marketing agency. Video production company London, Video production agency Kent