The wedding videographers and wedding filmmakers at our wedding cinematography company have revealed what we can capture from your special day!
What Moments Will Your Wedding Video Capture?
People like you – couples planning their wedding – hire professional wedding videographers in order for you to relive the most magical moments of your day; your vows, reception toasts, the dancing, and all the little moments in between. To preserve those memories as they happen and share them with others, a wedding video is certainly a must. But what are the exact wedding day moments that will your wedding videographers will capture?
Pre-Ceremony Excitement
Shots of the bride, groom and the wedding party getting ready are simply a must! Whether your bridesmaids are in matching robes or the groomsmen are throwing back brews, make sure your wedding videographers have enough flexibility in the wedding day schedule to capture moments with both spouses at their getting ready locations.
Bride and bridesmaids getting hair and makeup done.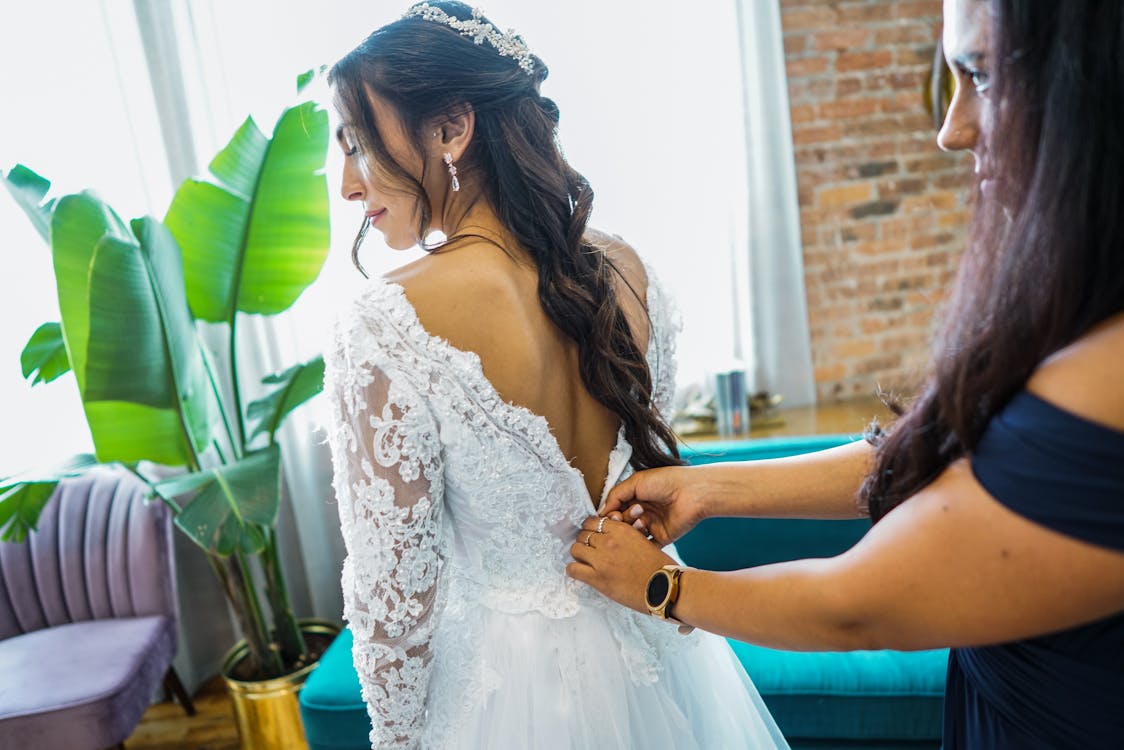 Bride getting buttoned or zipped into her wedding dress.
Bride putting on her jewellery or shoes.
Pinning boutonniere on the groom.
Keep in mind, a wedding filmmaker cannot be at two places at once. So, if the getting ready locations are a great distance away, you may want to consider hiring two videographers if having pre-ceremony moments with both people are of importance to you.
Details of Your Day
You have worked hard to plan every single detail of your wedding; from the way your reception napkins are folded, guests favours set at the table settings to your centrepieces and invitations. If having those details captured through wedding cinematography are important to you, list out what you would like your wedding filmmaker to capture. Your wedding videographers don't necessarily need to set specific time aside to capture these items, but just in between the larger moments they are already focusing on.
Invitation suite, jewellery, and your 'something blue'
Exterior shot of the church or of the venue
Interior wide shot of the church or the venue
Altar
Flowers
Wedding program
Additional Detail Shots:
Table name tags
Gift table
Wide shot of reception room
Closeup of place settings
Guest favours
Centrepieces
Your Wedding Ceremony
Once everyone has arrived at the venue, your videographer should make their way inside. You'll want everything from your flower girls to your "I do's" to be on film. Remember to point out key guests to your wedding videographers, as you'll probably want a few crowd shots as well.
Guests being escorted down the aisle
Musicians performing (if any)
Groom waiting at the alter
Bridal party walking down the aisle
Processional
Vows
Exchanging of rings
The first kiss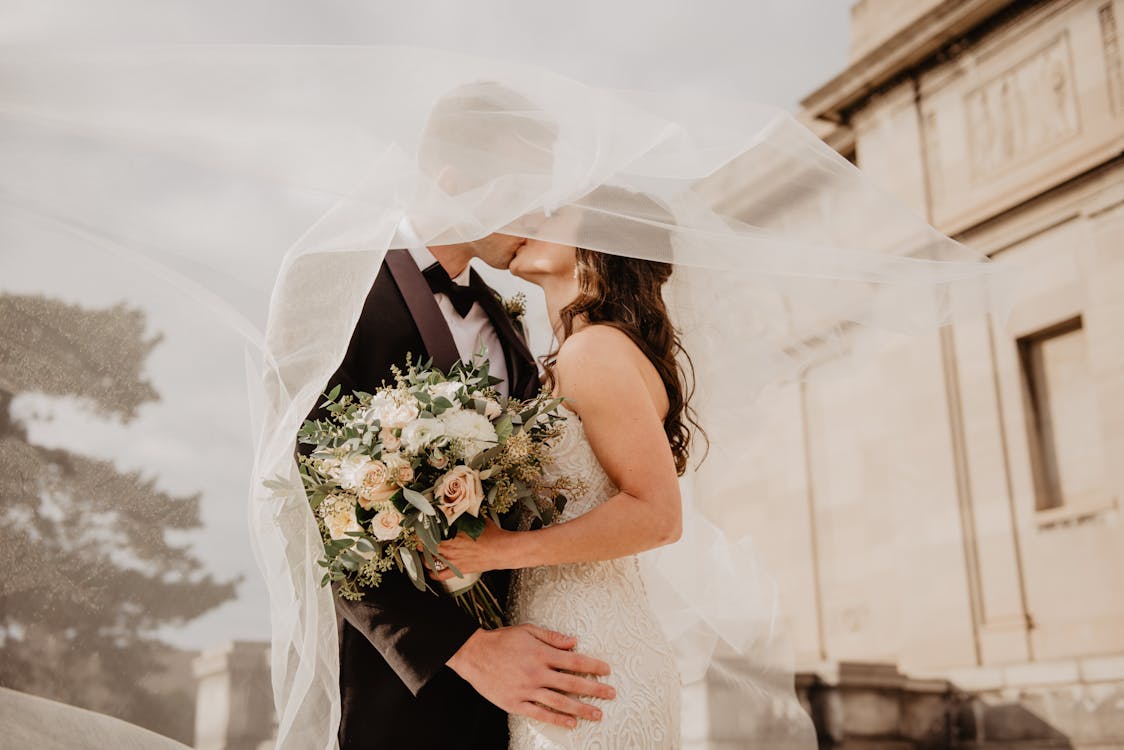 Introduction as a married couple
Recessional
Bride and groom leaving the venue
The joy that is captured during the ceremony is so incredibly special and will be highlighted beautifully, so you can see your love come to life each time you watch the final wedding video.
Your Romantics Session
This is the time of your special day, either directly before or after your ceremony, that you and your spouse kiss, pose, twirl, and dip for the camera! Your wedding filmmaker will be right along side your wedding photographer capturing the shots of just the two of you or group shots with the bridal party at your favourite locations.
First look
Moments with bridal party
Specific locations with your spouse
Reception Moments
There's a lot of moving pieces, so make sure your wedding videographers have a list of all the necessary shots when it comes to your reception. How much your wedding filmmaker is able to capture of your reception is heavily dependent on how many hours you have your videographer booked for. These key reception moments are (very likely) a sure thing:
Bridal Party & Newlywed Grand Entrance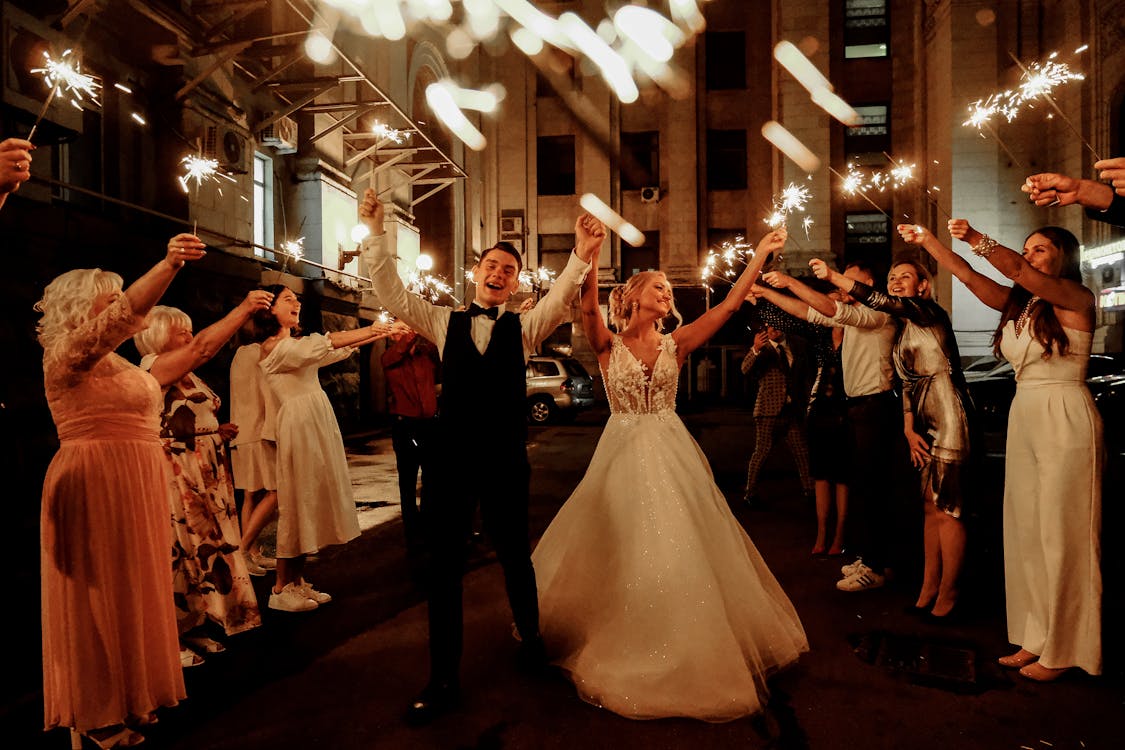 Cake cutting
First dance
Parent dances
Best man and maid of honour toasts
If you pre-planned to have your wedding videographers stay for the entire reception or most of it, then you can expect a lot of great dance floor footage, too!
Anniversary dance
Guests dancing
Bouquet and / or garter toss
Last dance
The Unexpected Moments
Some of the most exciting wedding day moments are taking place behind the scenes, some of which you're not even a part of. Even with a prepared list of shots you want captured, it's important to allow enough breathing room in your wedding day schedule for your wedding videographers to be able capture those unexpected opportunities.
Watch for the ring bearer and flower girl to giggle as they are walking down the aisle.
Grandparents taking a twirl or two on the dance floor.
These emotional moments add personality to your wedding cinematography video and making it uniquely you.